Hi Galactic Captains!

It's time for another dev update! Here's what's happeing right now:

New patch
Yesterday we released a new patch 0.1.1090 and I'm happy to say that all of the promised stuff was included. Among the added features are a new map Isotope Mines, language localisation, ingame settings, an early version of the friends list and a news bulletin called Galactic Junk News. Of course we plan to polish all of the newly added content in the future so let us know if something bugs you on the forum. We're also planning a minor update next week, which will improve the friend system a bit.
Player Survey
On November 2 we've started collection of player feedback through a survey. You can find the link in the Forum (HERE) or through the newly added Galactic Junk News. We have already recieved some feedback from our core community on the Forum and we hope to receive even more from newer players during the weekend. Here I just want to stress that right now your opinions count the most, because we are discussing what features to add until the Steam Release. When we're done I would like to post a road map on the forum for everyone to see and comment on.
SFX Rework
We haven't payed too much attention to sounds since the pre alpha phase and that's about to change. In the next two months we'll be working with a professional sound designer and composer to improve both sound effects and music. The general directive is to make sounds more atmospheric and more grandiose to support the feeling of large battleships clashing.
Camera work
We started work on several functional improvements to the camera. We plan to fix three specific issues:
allowing players to look directly below themselves,
allowing the camera to work with vertical ship designs (currently your view is being blocked by your own ship),
stopping the camera from getting inside objects.
We will also be experimenting with aestetic effects on the camera such as shaking when getting hit or firing large guns, which we hope will give players a more visceral experience.
A lot of debate...
Our debate where to take the game until the Steam Early Access release goes on. We hope to reach the first conclusions next week.
Bonus: Two sneak peeks
The fleet has arrived.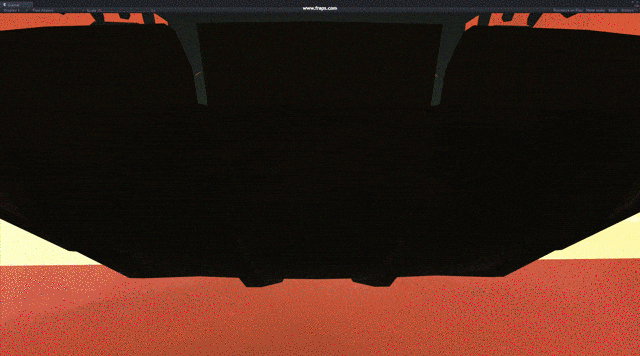 Thrusters engage! (sorry for the quality)
That's it for this week. Tell us what you think on the Forum. See you in the arena!
Martin "Gajxo" Gajarsky
Game Designer